BRAND ACTIVATIONS AND ENVIRONMENTS
Cintas
FC CINCINNATI &
TQL STADIUM BRANDING
Cintas wanted to show its hometown spirit by supporing the FC Cincinnati in its home, TQL stadium.
Working closely with Cintas, we helped conceive, design, and install branding in a number of high profile spaces throughout FC Cincinnati's TQL Stadium. Messages displayed throughout the stadium reinforced their commitment to the team and their pride in Cincinnati.

The project included treating entry spaces and prominent lounge areas throughout the stadium.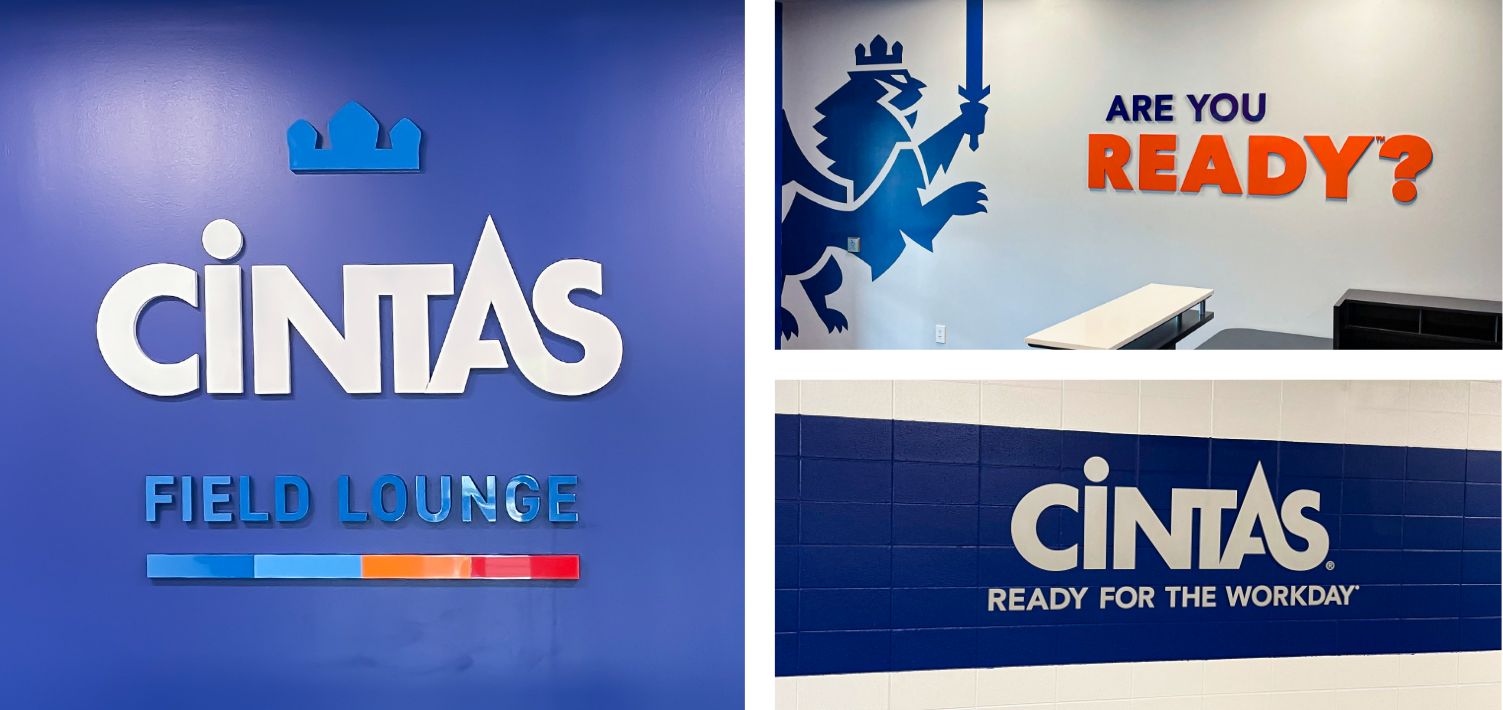 The branded spaces
delivered messages that
built on local pride and
team work delivered in a
world class sports setting.
The graphics wove together the aesthetics of FC Cincinnati and Cintas delivering engaging fan experiences while supporting, promoting and advancing both brands.