LIVE EVENT
Color Street
NATIONAL CONFERENCE
Color Street brought together 3,500 Stylists in-person, and over 11,000 virtual attendees for a truly lively, and energetic hybrid event.
Held at the expansive Phoenix Convention Center, this event posed the challenge of celebrating the Color Street brand while also making navigation simple with attractive wayfinding. The streamlined registration process moved quickly allowing Stylists to move on to fun and unique photo ops. This created social media buzz right at the start of the event.

Additional photo ops/displays were revealed after product launches, keeping attendees continuously wowed.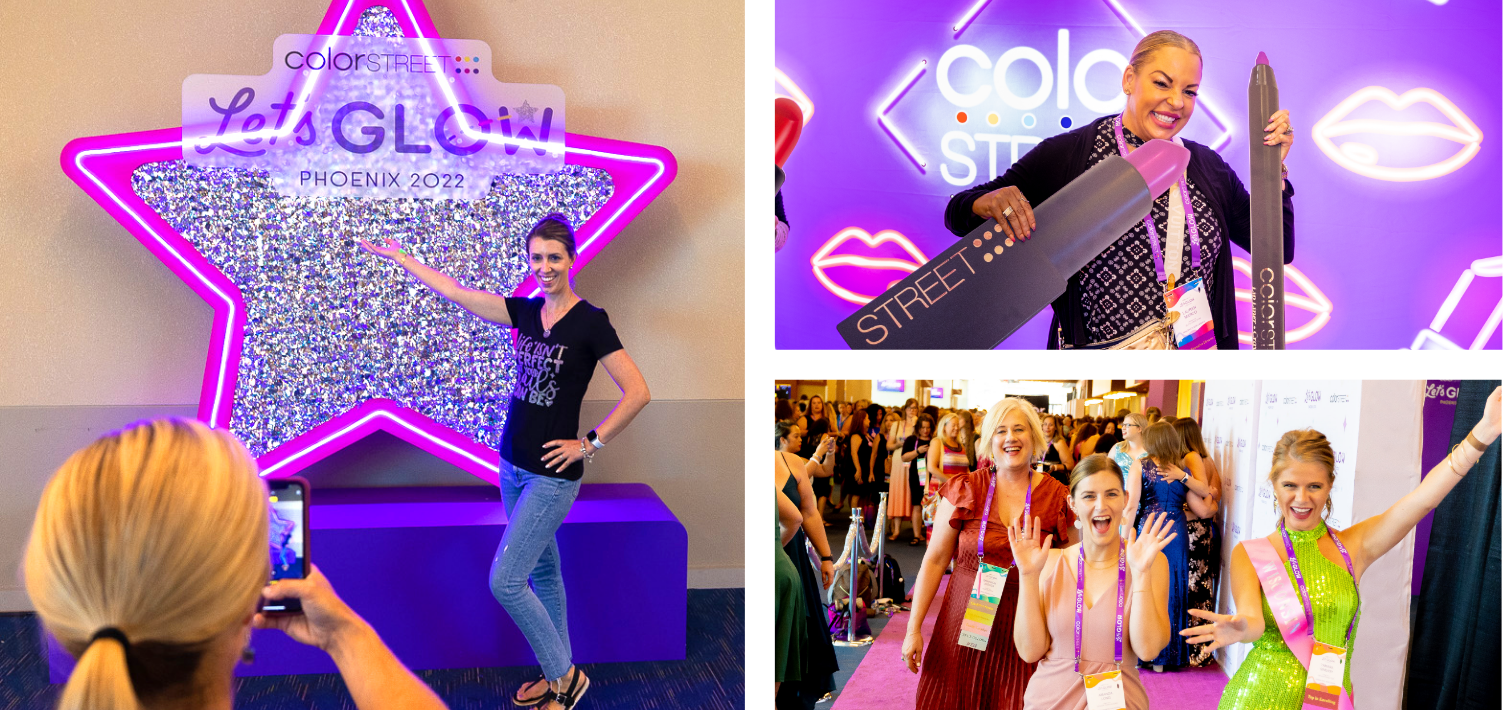 Driving home the
theme of the event,
the General Session
set was comprised
of an oversized logo.
The set was brought to life with LED screens, lighting effects, projection mapping, and more. The sessions were informative and entertaining, complete with dance numbers, laser light shows, and even a live marching band.