FESTIVALS & CONCERTS
Country Concert
HICKORY HILL LAKES
Country Concert is the Midwest's Premier Music and Camping Festival, hosted on a 500 acre facility near Fort Loramie, Ohio.
L!VE has been producing this event for nearly 35 years. As the stage grew from a single concrete slab, to a small single structure, to the current 180-foot wide main stage with two auxiliary stages, we have been growing in combination with the three-day festival.
The 35-year partnership with Country Concert covers a majority of the history and evolution of L!VE—from the handmade PA systems in the early 80s to the cutting-edge digital audiovisual technology of today— we have found ways to continually advance the festival production value without overwhelming the budget.

As the concert grows, the crowds grow, and our support, capabilities, and production value have grown alongside it.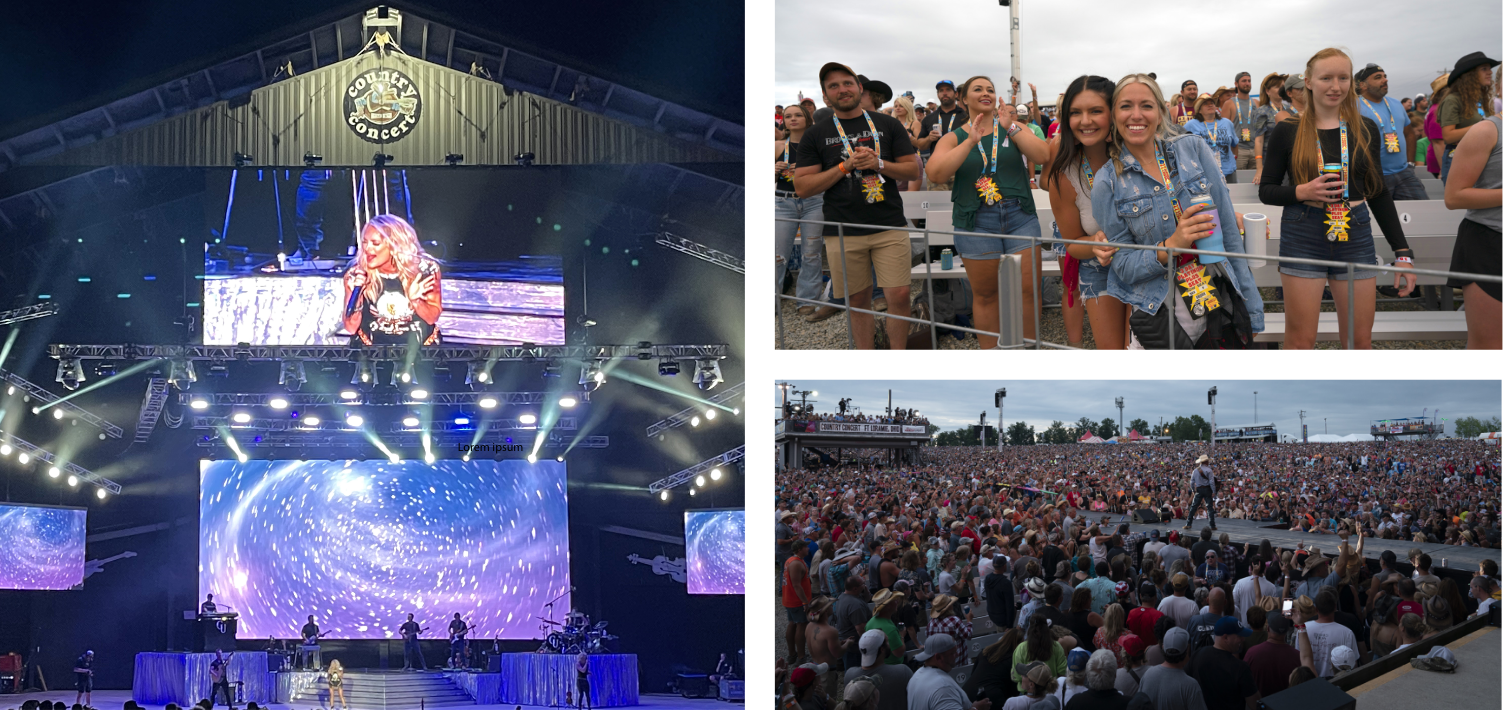 With this constant
change and growth…
Our Production Design, and Fabrication teams frequently find themselves tasked with devising solutions to ensure the experience is just as enjoyable in the front row, as it is in the back row. We pride ourselves that everyone in the venue has a great seat, and great experience!