BRAND ACTIVATIONS AND ENVIRONMENTS
Greendigs
A SCOTTS MIRACLE GRO
EXPERIENTIAL RETAIL EXPERIENCE
The branded elements displayed throughout the space created a highly immersive environment, resulting in greater customer engagement.
Greendigs Living Design Experience in Columbus, Ohio, is equal parts plant store, nature lab, and design center for the local community of plant lovers and enthusiasts. We were tasked with creating and installing scenic elements for an immersive space that blends retail, studio, product lab, classroom into a remarkable, and engaging customer experience.

Part nature lab, plant store, design center, and playground for the local community of plant lovers and growers.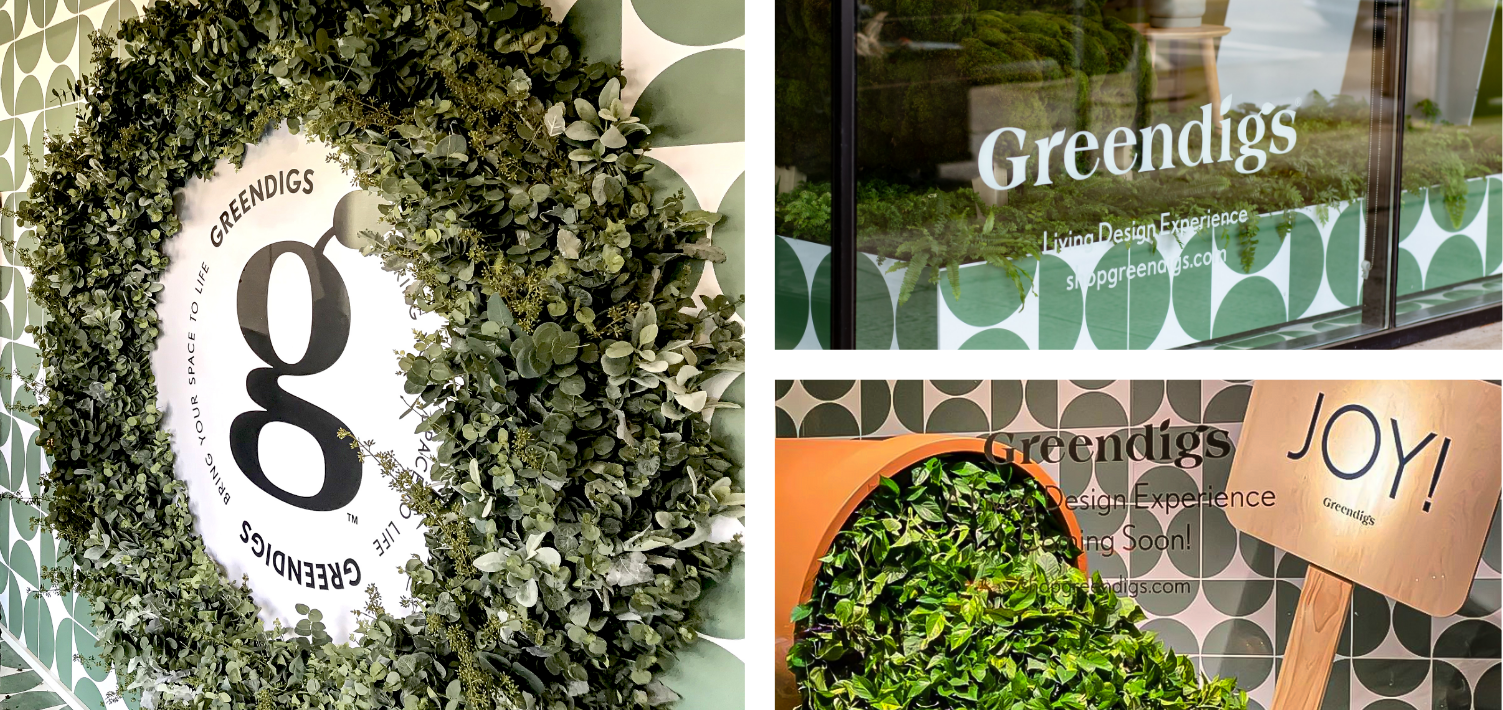 In the complex and
dynamic space, we
coordinated and
completed a variety of
deadlines and objectives.
We fabricated and installed CNC-routed patterned flooring throughout the entire retail space, created and applied graphics on a large wall mural, and more.