THEMED ENTERTAINMENT
Harry Potter
CHRISTMAS IN THE WIZARDING WORLD
The 'Harry Potter' themed environment required our 3dx team to create ten separate scenes—each representing a different location within Hogsmeade Village inspired by the Harry Potter films.
Madam Puddifoots, Tomes and Scrolls, Honeydukes, Olivanders Wand Experiences, Spintwiches, Quidditch interactives, a photo opportunity, an entrance arch, and a merchandise area are all scenarios our 3dx team built and installed. After six months of diligently working in our Cincinnati fabrication studio, we were able to install and complete this assignment in its entirety.

This wizarding village is full of magical thrills and delightful details to be found in each and every enchanted shop!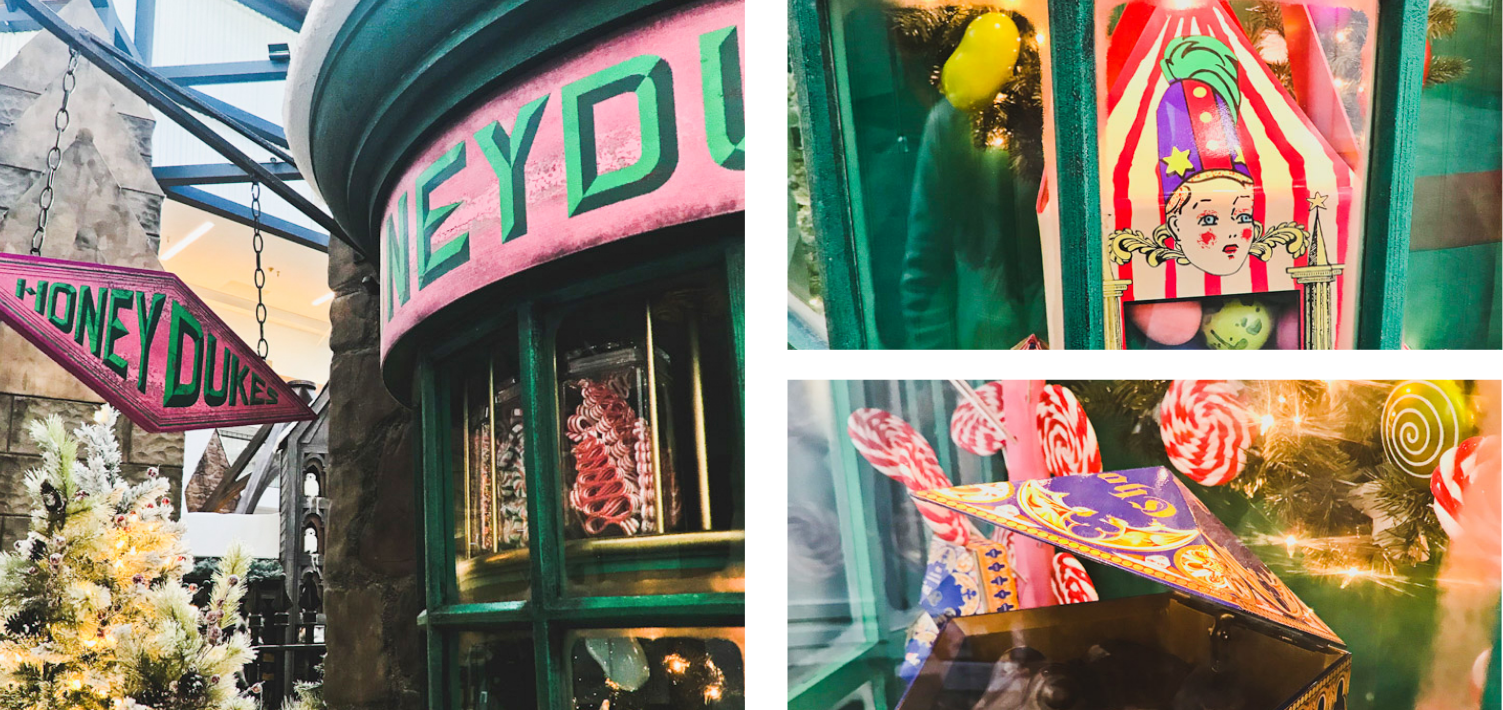 Because of the success
of this installation, we
were invited to build
another identical project
in Singapore.
All fabricated items were shipped to Sandy, Utah where we oversaw the village installation. We're proud to say that we've happily worked with GES Holiday Retail since 2007.