VIRTUAL/HYBRID EVENTS
Honda
SUPPLIER CONFERENCE
We built a web-based platform to host Honda's annual Supplier Conference.
A custom studio incorporating two distinct vignettes was conceived, designed, and fabricated reflecting the event theme while also staying true to the core Honda brand.
Using a combination of dimensional and printed elements, we created two unique vignettes, which were utilized to establish variety, change, and rhythm throughout the broadcast.

A monitor was incorporated into the set design for hand-offs from the speakers in studio, to remote, virtual presenters.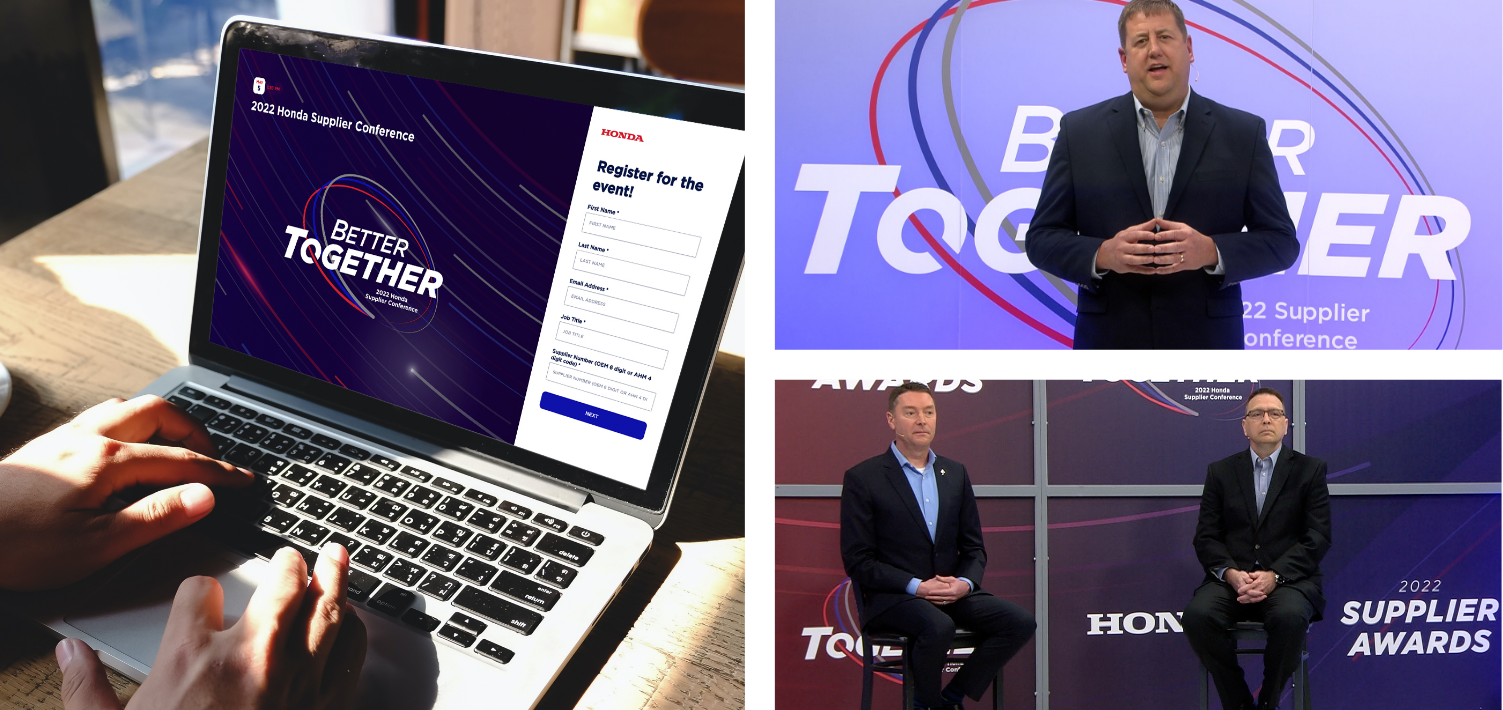 All messages were pre-recorded in studio and edited by our L!VE Video Team to build a seemless production.
Greenroom in the cloud allowed the Honda Team to relay questions and comments before and during the live stream. Our team provided technical support for attendees during registration and throughout the event.