CORPORATE EVENTS, DIRECT SELLING
Pampered Chef
NATIONAL CONFERENCE
Held at the Wintrust Arena in Chicago, this vibrant hybrid event was the perfect backdrop to celebrate Pampered Chef coming together!
Taking advantage of the height in the arena, enormous LED screens were used to display graphic content and IMAG. During general sessions, new product reveals and informative training segments inspired and motivated consultants to continue to grow their own dynamic, expanding businesses. Individual and team achievements were celebrated during the awards night that featured a live band and massive exultant recognition marches.

Product demonstrations and informative group discussions informed and delighted the Pampered Chef attendees.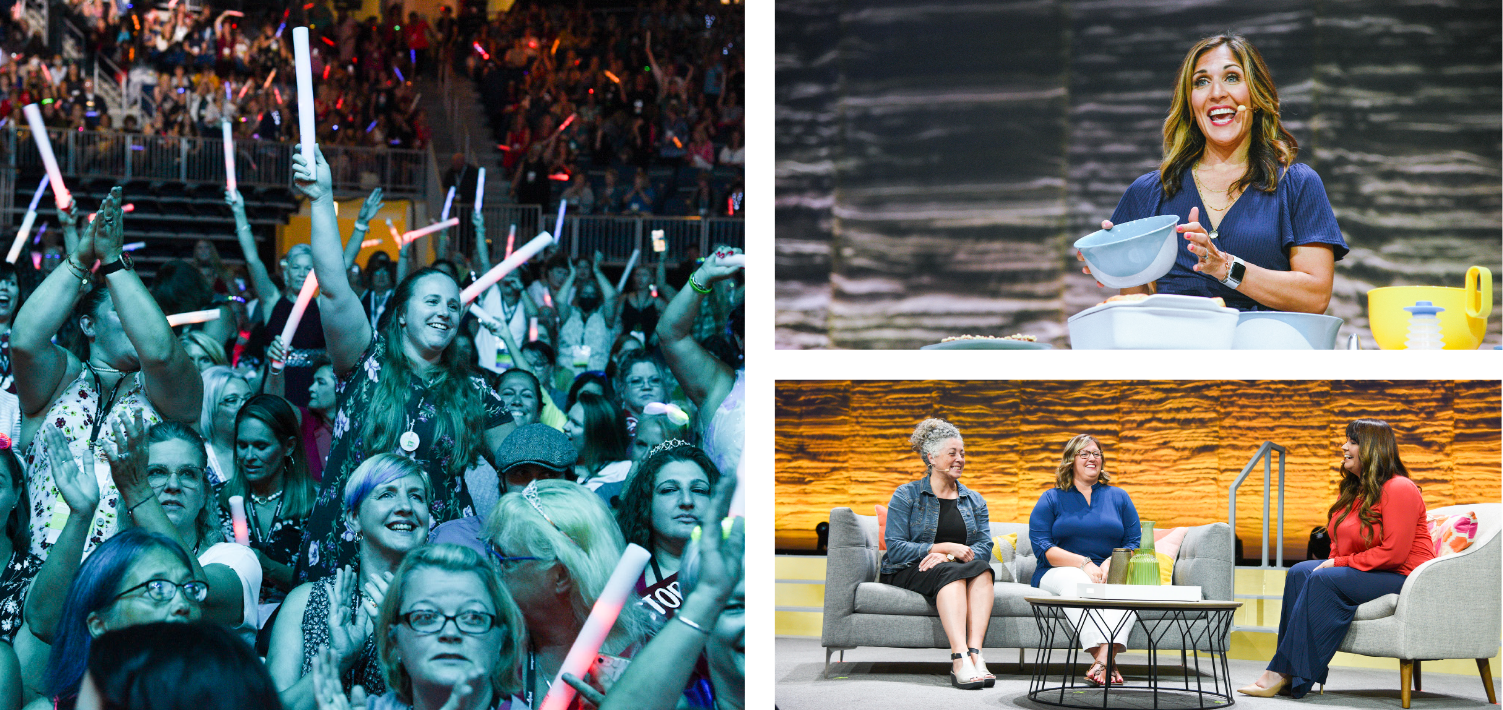 Breakout sessions and an interactive career journey were held across the street at McCormick Place.
The expansive footprint of the shared spaces made it critical for strategically placed wayfinding signage. This not only assisted consultants with easy navigation but also spotlighted the Pampered Chef brand.