CORPORATE EVENTS
Rotary
INTERNATIONAL CONFERENCE
Toronto, Canada opened its arms to welcome over 25,000 Rotarians from around the world at its annual conference.
This four day event took place in the Golden Horseshoe region at the Metro Toronto Convention Center. In our continued partnership with Rotary, we work to provide high-touch support in delivering the inspiration, education, and insights needed to help their advocates achieve success.

Attendees enjoyed content rich and awe-inspiring presentations from Rotary Executives.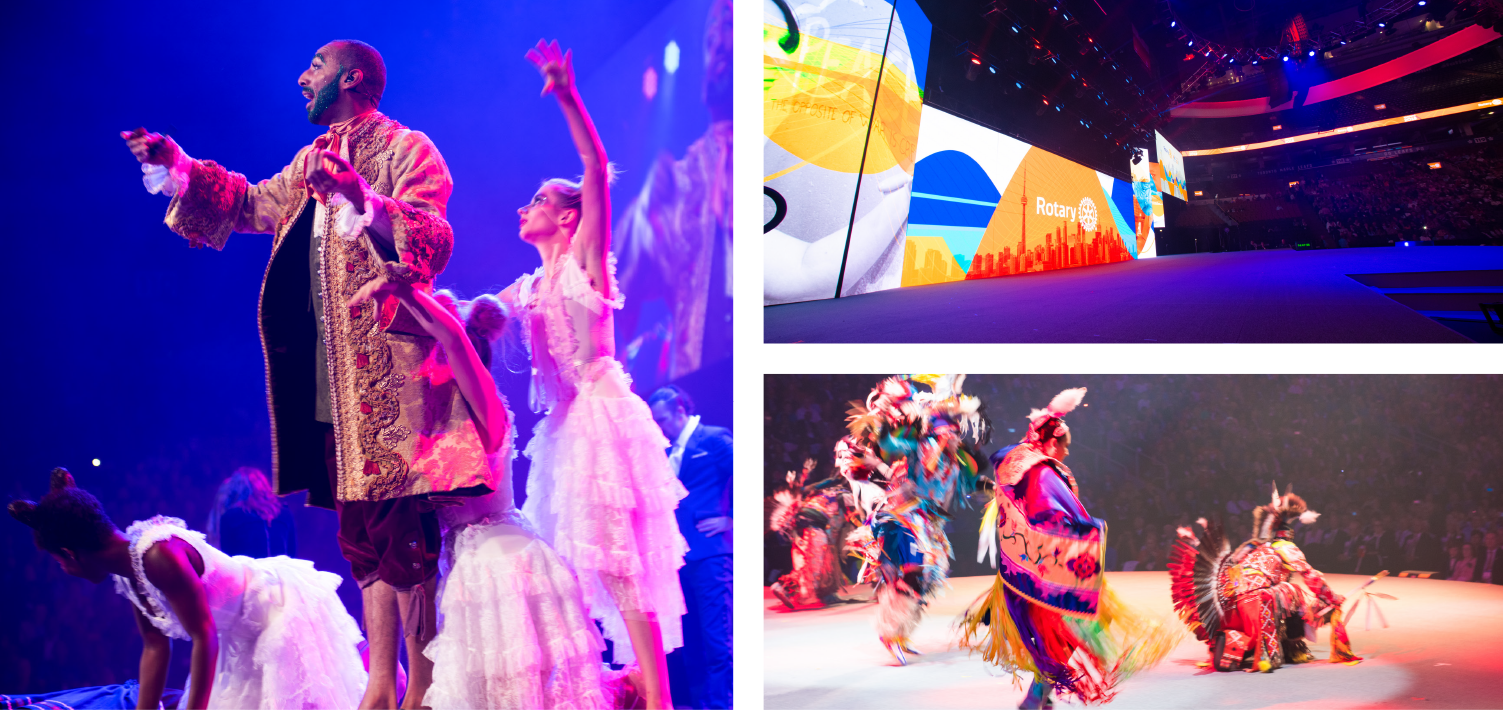 Audience engagement is always an important factor for the Rotary International Convention.
In addition to the presentations from Rotary Executives, an exciting lineup of celebrity guests, entertainers, and artists were also chosen to be part of the program—either performing, presenting, or both.