L!VE Welcomes Josh Anderson, Regional Account Executive
Josh has over 25 years of sales/new business development and audio-visual production experience in the event and hospitality industries.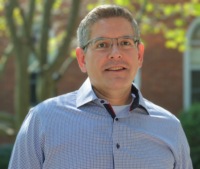 His vast experience working with high level clients throughout his career brings high-touch service to events and brand experiences. Josh's focused attention to detail and collaborative spirit ensures every client's team is comfortable, confident, and well accommodated.
To reach Josh, please email janderson@gowithlive.com or call 847.707.4081.